GET THE LOOK OF A BEST-SELLING AUTHOR… IN 8 MINUTES!
Give me 8 Minutes and I'll Show You How to Set Up Your Book Website at No Cost!
No, it isn't WordPress and you don't have to know a bit of HTML!
From the desk of Barbara O'Toole
Sunday, December 10, 2023
Dear Fellow Indie Authors and Publishers:
I'm serious!
I'll show you how to set up a website for your book or EACH of your books in less time than it takes to eat a submarine sandwich.
Finally! Get rid of the frustration that comes with plastering your Amazon book link all over social media sites and stop wondering,"Does anyone even look at it anymore??"
Oh, and ditch the idea of hiring a sketchy web designer on Fiverr! 
That was sure to cause you grief!
So, listen, if you act today, I'll hook you up with the short PDF tutorial (offered below) that'll have your book website set up before the PayPal receipt settles into your inbox!
And the system we're using to make this happen?
It's a totally free system for you! No cost at all!
Let me show you.
Here's How This Works
Let's face it. We all know how engagement on Facebook is pretty-much limited to the groups. Groups are limited by their admins. So putting your book links out on Facebook just doesn't work as well as it once did.
And do you know that any of the other social sites are any better? They've all got advertising going now.
You've just got to have your own book website as the "hub" for your book marketing! 
That's the real beauty of this System…
You include your BUY BUTTONS for iTunes, iBooks, Smashwords,Kindle, CreateSpace, Lulu, Scribd, Nook, and MORE, wherever you have your books for sale online.
Look like an author rockstar with a professionally polished site.
Just look at these beautiful examples from satisfied customers:
There's no limit to the number of sites you may set up!
Gather your ISBN/ASIN numbers before lunch and all your book pages are created before dinner! It's that fast.
Create a book site for each book you have – there' no limit!
Share your book site link with confidence that you're not harrassing people with an Amazon link every time
Sell your book directly from your site with PayPal, keep 100%
Make it easy for your fans to buy your book for the platform right for them – Nook – Kindle – iTunes – Smashwords and from ALL the places where your book is published
Be encouraged to write MORE, knowing that you don't have to hassle around for a website for each book
Introducing the 
"8-Minute Book Site System"
I just finished up the new tutorial on the "8-Minute Book Sites System: Set Up Your Book Website for Free!"
Best of all, it's a one-pdf short tutorial product so as soon as you sign up today, you get it delivered to you instantly. That means you'll start selling your book from your website just minutes from now!
When you get your hands on this, you'll find out how this system:
Automatically re-sizes your book image cover and populates your book site homepage with the image

Pulls in your book title and sub-title, which you can EDIT later

Adds in your book description, which you can EDIT using a dead-simple

WYSIWYG

onscreen editor

Creates a unique URL you can share to promote book sales

Generates an "Order Button" your visitors press to order the book directly from your site OR allows you to use a PayPal button to sell the book DIRECTLY to your fans
And it does these things while it analyzes the COLORS used in your book cover to deliver a pleasing, complementary palette for your new site!
Here, let me show you what it did for MY book:
Doesn't That Look Awesome?
I told you that you'd look like a Rockstar.
Since I just put the finishing touches on the "8-Minute Book Sites System," I'm making this available as soon as possible.
Pick it up right now to start selling your books from your new book site(s) today.
Why You Risk Absolutely Nothing
I'm so positive this will help you that I make the following guarantee…
If you don't see your book website set up within minutes of entering your ISBN/ASIN number, or if for any reason you are not 100% satisfied, then simply contact me and I'll return your entire payment to you quietly and without any question.
You are protected with this guarantee for 30 days.
HINT: You do need an ISBN or ASIN number to create a book site with this system.
I'll Even Show You the Steps:
Easy – Peasy. 
See Why You'll Have it Done in 8 Minutes?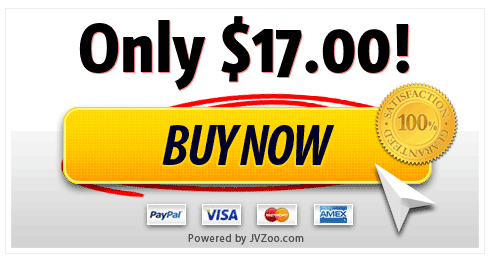 Purchase before this offer closes and you'll also receive:
 "8-Minute Book Site Profit Hacks: How to Make the Most of Your New Book Site"
This short PDF guide includes:
how to further customize your book site URL for instant brand recognition with your audience

how one of our student's customized her book site to include links to her OTHER BOOKS

and some tips and simple strategies for driving traffic to your new book site
All the Best ~
Barbara OToole
P.S. Because of the nature of this information, we will honor a full money-back guarantee for the next 30 days! But when you consider there's no additional cost for getting a book site set up, this should be a real no-brainer! So get it now, while it's still fresh on your mind.
P.P.S. This is a BIG CHUNK of your "author platform" and you've just taken care of it! Good job! See you on the best-seller list soon!